Electronic Press Kit
Welcome to the Boyjazz electronic press kit. You can grab our latest photos, flyers, and stage plot below. Please make sure to view our extensive colection of press clippings as well. If you would like any further information please feel free to contact us with your request.
ONE SHEET (Bio)
PRESS PAGE
(click for new window)
PICTURES (jpeg format)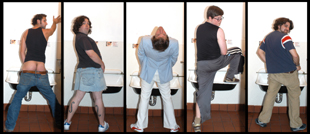 WORLD TOUR 2005 POSTER
(18mb pdf)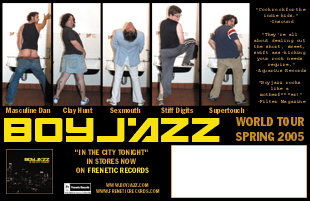 For further information or publicity material
please CONTACT us.